Local Promotion
Poster Series for local Zoo.
Peoria Zoo 
- Business to Business Poster Series
The Zoo has been a staple community location in Peoria, Illinois for 214 years. The Peoria Zoo has recently been through some restructuring and large and expansive additions to the complex. The Peoria community spread the word through many avenues of media. Always coming back to the same fun educational experience that the Peoria Zoo is known best for.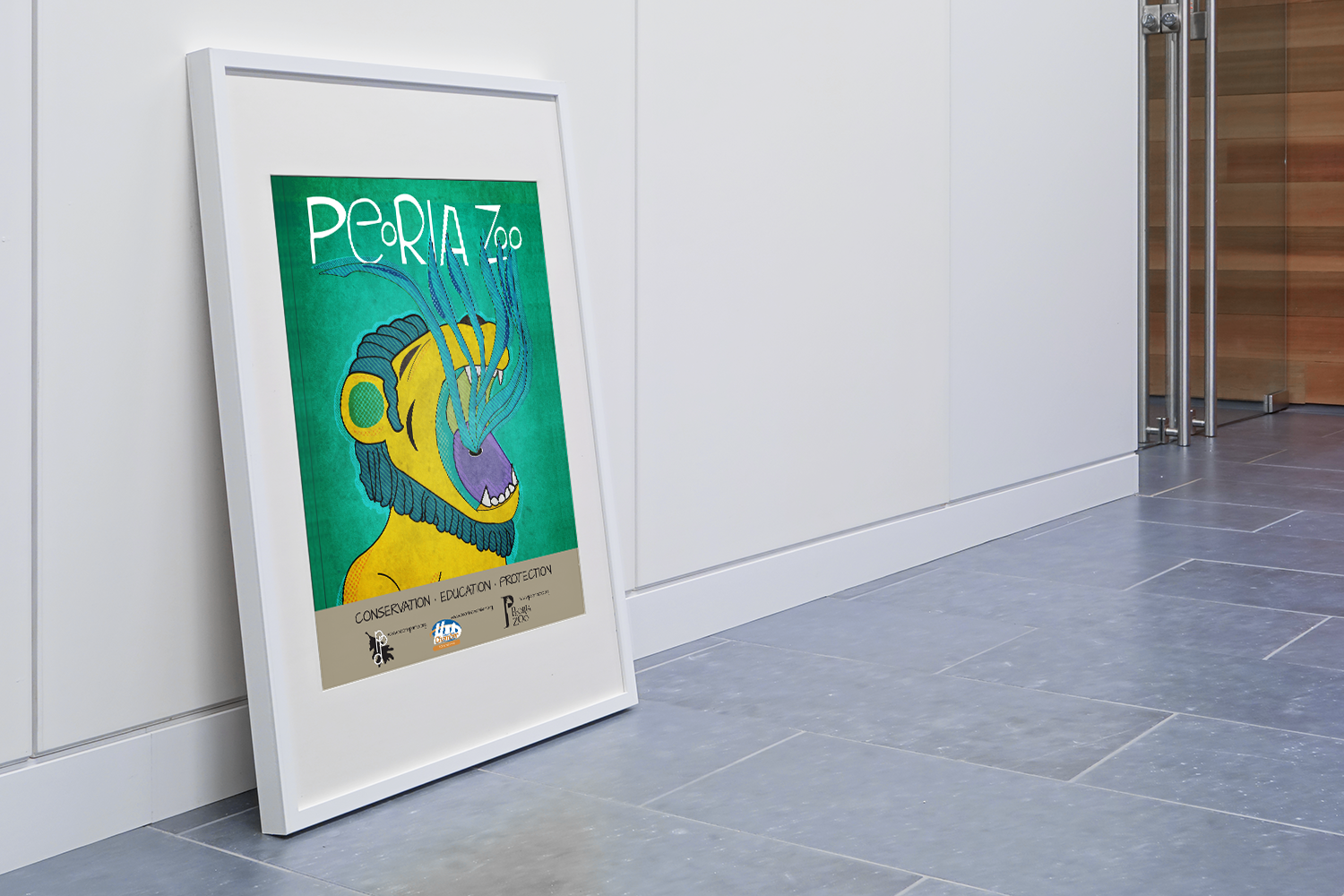 The mission of the Peoria Zoo is to Educate humans about animals, promote awareness and commitment to conservation of our earth and protection of animals. Featuring animals in art work promoting the zoo was a dead giveaway, but incorporating conservation and education was the challenge.