Purdey's is known as the original well-being drink. This drink is bottled and brewed in North East England. This small company has two values in mind, health and wellness. Purdey's has added a new line of carbonated juice drinks. The Original Purdey's Rejuvenate is accompanied by the new Purdey's Natural Energy line. Both pack a list of healthy fruits and juices that make you feel revitalized.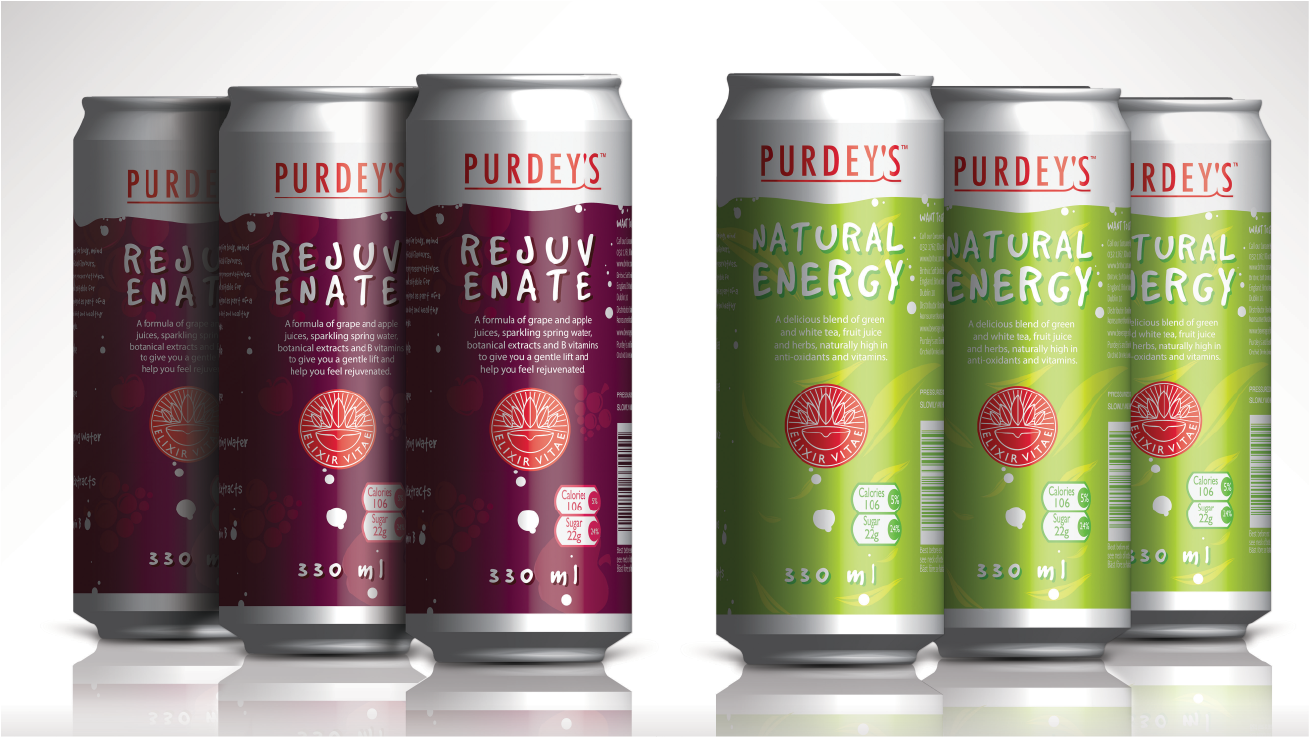 Purdey's juice lines have been placed into a can to keep the photosensitive juices safe while keeping the carbonation inside the can. The can featured the ingredient list in an easy to read location. This lets the consumer know that what they are drinking is pure and evokes a feeling of revitalization.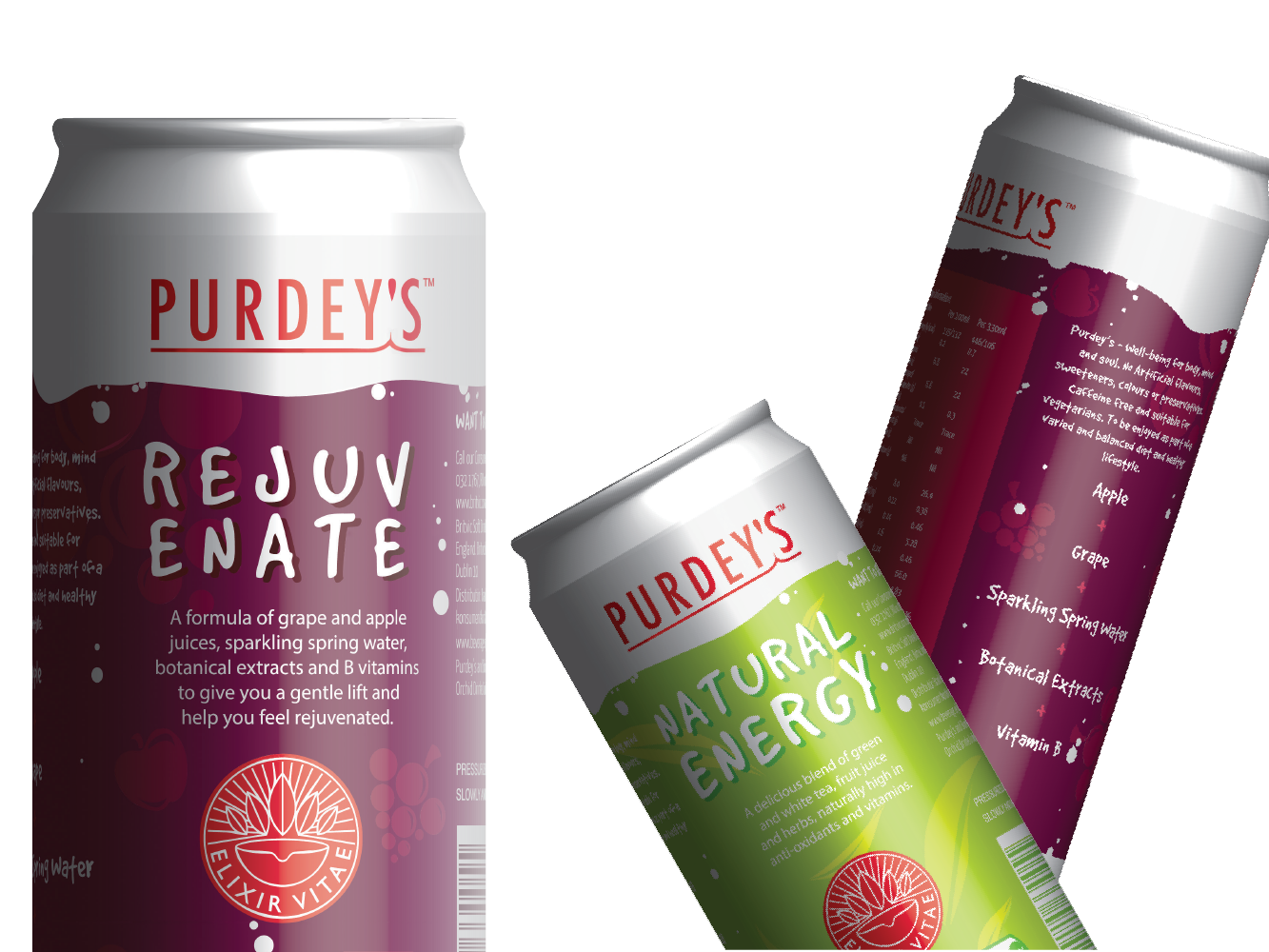 Green for Natural Energy to represent the qualities of white tea and the all natural herbs that are within the juice. 
Purple for Rejuvenate to represent the characteristics of the grape and apple fruits that are infused into the juice.