betes Magazine
 - Inspired Living with Diabetes
25.8 million Americans are affected by diabetes in their own lives. About 215,000 of those people are younger that 20 years old. All age groups are affected, however only a few are "talked" to in media. Ages 65 and older are always on the minds of diabetes media producers. Diabetes in youth is talked about more and more each day but usually in the younger age groups. The forgotten ages are those young adults ages 13-19. The betes magazine is out to talk to those people with diabetes who have been forgotten about.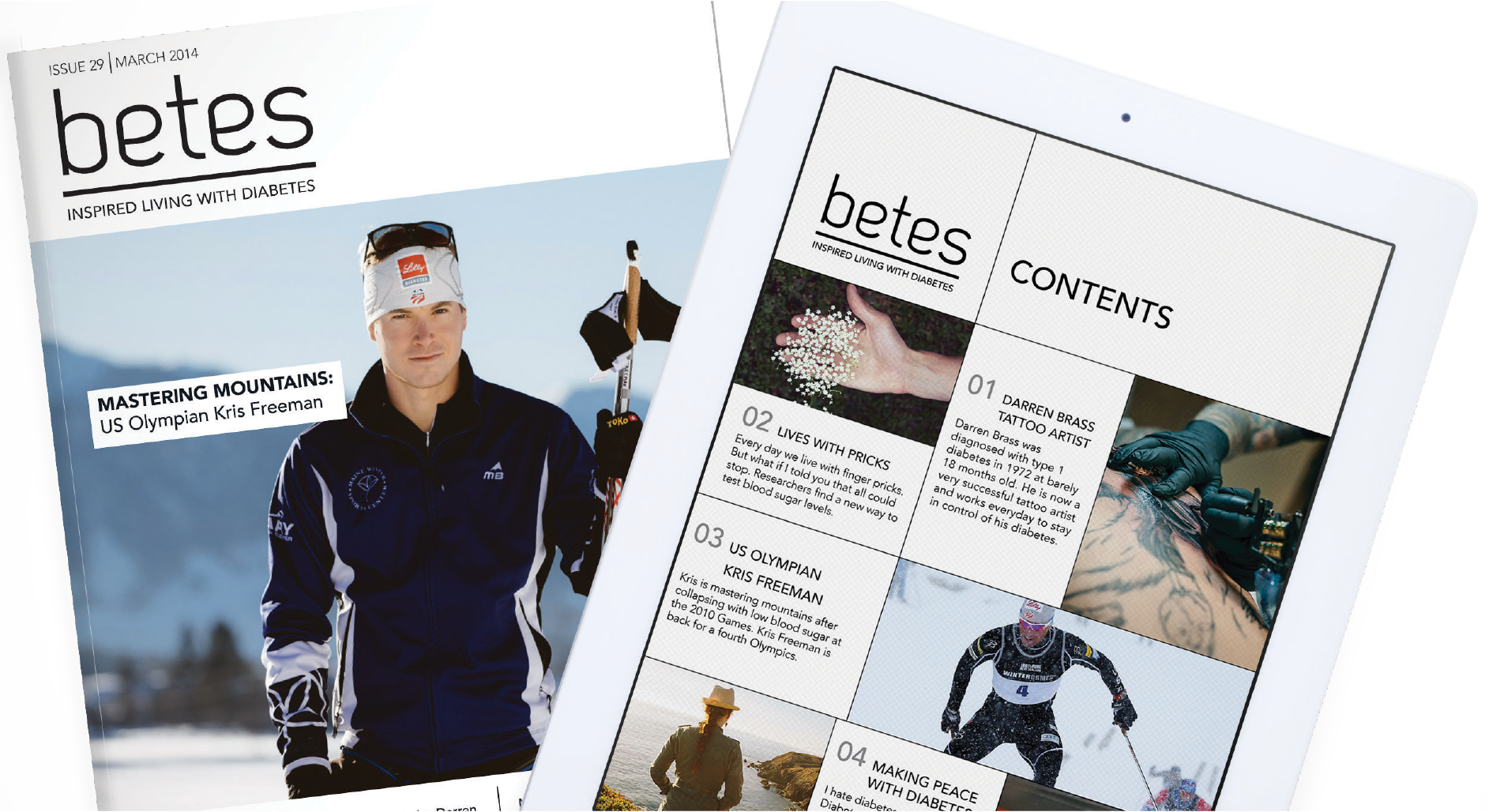 An edgy look is what is needed to catch the attention and connect to young adults. Interviews with people with diabetes who have jobs that are extraordinary and "cool" will keep them reading.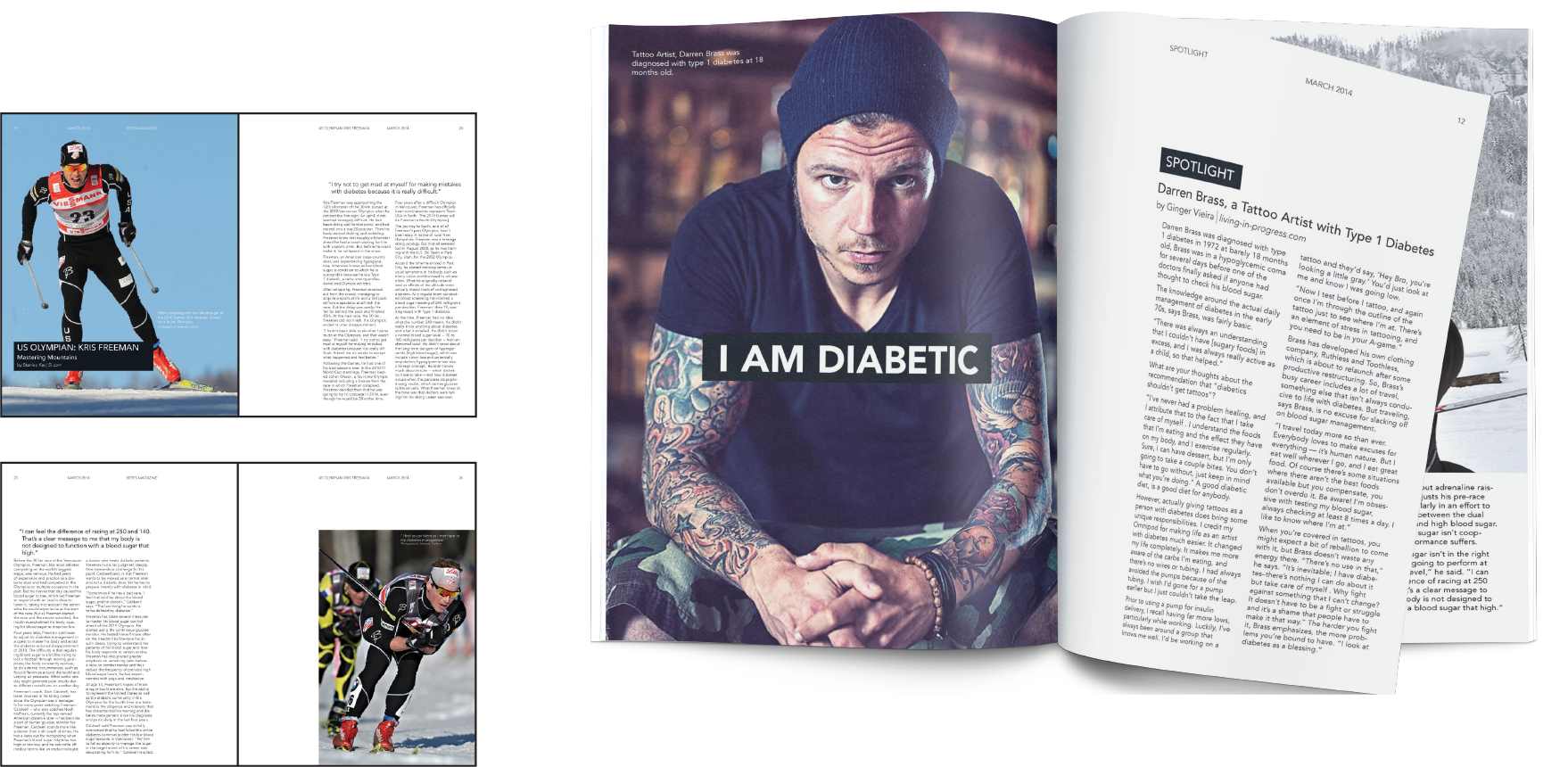 The articles will be previewed on the home screen and when selected will slide open to read the whole article. Dynamic photos will follow the reader with the story and quotes, call outs, videos and sound bites will be available for an enhanced reading experience.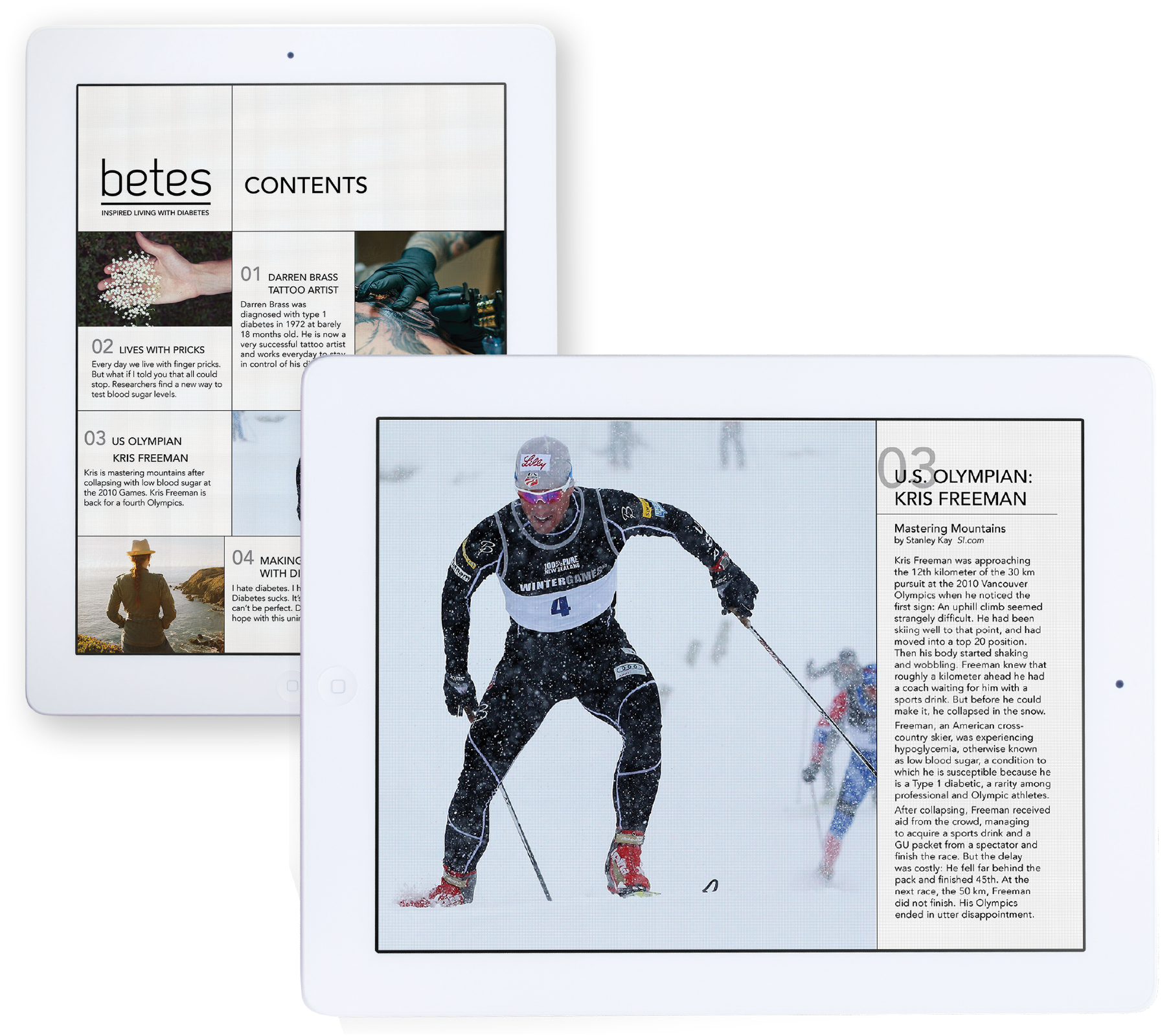 Connecting on a digital level is very important in this age group. The user experience has to be fun and different. Information must be easy to get to as well as understandable.